In case you haven't heard of ArtBoja, it's an online gallery of custom art prints, carefully curated from a selection of international digital artists.
We are pleased to announce that since its initial launch in August of 2016, ArtBoja has grown to include:
Over 800 artists
5,000+ original works of art
22 countries represented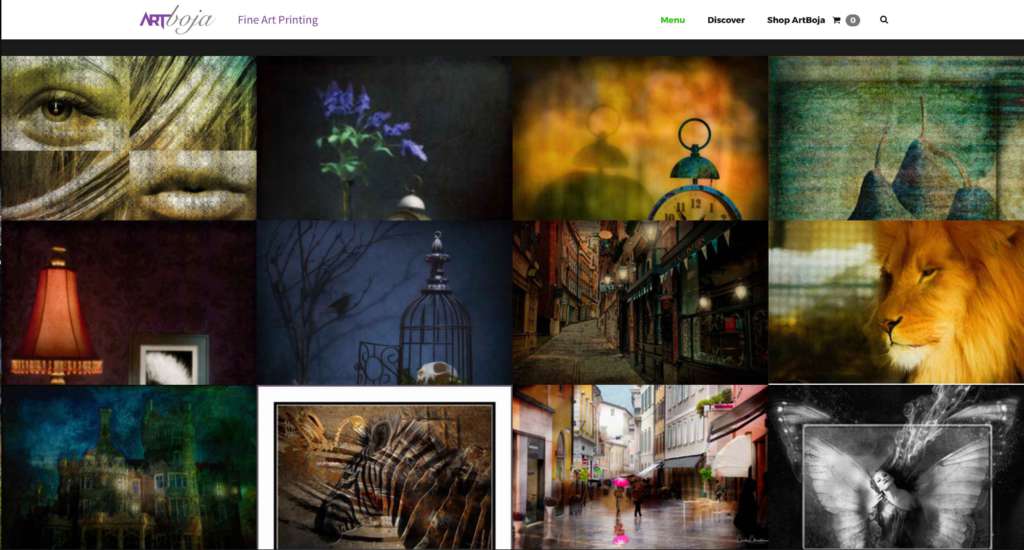 We'd like to recap the story behind ArtBoja, and follow up with the founders about what has made the fine art printing site so successful in its first six months.
How It Began
The Idea: Paul Bartell, a tenured retoucher at Artisan Colour, was taking an online digital art class with Sebastian Michaels. Michaels is known for such publications as Living the Photo Artistic Life and Quill and Camera, and his increasingly popular Photoshop Artistry courses. Bartell couldn't stop raving about everything he was learning, and the great network of fellow students he was meeting all over the globe.
Michaels has built a fantastic online community, and we knew that we had tapped into a passionate talent pool that would give us the level of image resources ArtisanHD has always been looking for.
The Goal: Connect ArtisanHD's consumers of fine art with its community of artists and photographers. Beyond crafting exceptional custom art prints for artists and art lovers, creating an art community.
The Process: ArtisanHD's Paul Bartell, Mike Goldner, and Alex Regan began brainstorming a unique website design to bring this online artist community to life. After many weeks of collaborative discussion with Michaels, they arrived at what is now ArtBoja.com. The name, (pronounced ART BO-JAH) is derived from the Bosnian word BOJA, meaning COLOUR.

The Test: As the site began taking shape, we invited four of Sebastian's top students to submit their work and start building their exclusive Artist Homepages, with biographies and links to their social media sites. It was important to let people know that behind each image on the site, a passionate, talented artist stands ready and willing to share his or her creations with the world in the form of ArtisanHD custom art prints.

The Result:
You don't have to take our word for it! Check out our professional-quality custom art prints at ArtBoja.com. From landscapes to portraits to whimsical scenes, we know you'll be impressed with the uniqueness and quality of work displayed on the site.
An Interview with Co-Creator Sebastian Michaels
We caught up with co-creator Sebastian Michaels, and asked what he thinks about the substantial growth of ArtBoja since its launch in August 2016.
ArtBoja is now six months old, and the site has grown to include over 800 artists with 22 countries represented. Why do you think the site has grown so much in such a short time?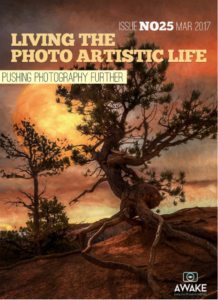 With the ever-increasing talents of the advanced "AWAKE" group [Michael's online community of students from his digital art courses] and the continual encouragement within our group of artists to build out portfolios, I think we're seeing more and morejump on board … if only not to get left behind!  It also helps that the ArtisanHD team behind ArtBoja has made the site increasingly attractive in terms of its functionality and its capabilities for all our international artists.  Promoting the various ArtBoja portfolios within our magazine every month, in artist spotlights on our Facebook page, and on my Blog is also helping a great deal, because everyone is seeing the excitement and success of the artists who get featured… I really think we're just beginning here.  It's only going to get more exciting as the year progresses.
What should artists know about working with ArtBoja?
I think it's very important to remember that you have to invest some time in putting together the best possible portfolio you can — your best work, backed by a stellar bio and profile image.  It's also very important to keep in mind what kinds of artwork will actually sell as custom art prints.  The market for prints featuring dragons and apocalyptic cities in ruin are never going to make for big sellers in the interior design world!  So you need to build your portfolio intelligently.
What has been your experience collaborating with ArtisanHD to get the site up and running? Was it overall positive? What did you like most about working with ArtisanHD? 
ArtisanHD has been nothing short of fabulous from day one.  They've been incredible.  The talent at work, the dedication, the professionalism … And the end result!  Just a stunning experience, culminating in an absolutely stunning site.  Couldn't be more pleased.
What needs to happen to make the site a complete success?
I think with the integration of PayPal commissions for international artists, the site is utterly brilliant.  It might be cool to build in the functionality that would allow artists to upload sample interior design mock-ups showcasing their work as it would look displayed in a home or in a gallery, but that's already in the works I believe [it is, see images throughout post], and is just a clever improvement to an already spectacular site.
What would you like to see happen when ArtBoja hits one year?
Send all my top artists a birthday cake?
In Conclusion – The Future of Custom Art Prints
The best part about this era of digital technology is that with the click of a button, people from all over the world can view and order work from a single artist or a variety of artists. You can decorate an entire home or office with custom art prints that work with your decor or design.
So whether you're an art collector, looking for décor for your office, or just looking for some visual inspiration, check out ArtBoja.com!
If you're interested in printing your own digital art and/or photos, visit www.ArtisanHD.com. There is currently a sale on Dibond prints. If you're looking for something different to hang on your wall, use our customizer to upload your image and get 30% off until April 10th!