Giclée, from the French meaning to spray and pronounced "gee-clay," is a printing process from which digital prints are reproduced using ink-jet printing. Artisan HD specializes in the Giclée on Canvas method. With our large format inkjet printers, we can transfer your artwork and photography projects into fine art giclée prints.
Our giclée printing services are always in high demand because of their indisputable beauty. One of the reasons for this demand is that giclée canvas printing requires special light-fast inks. We use only the best quality inks, inks that highlight all of the shades, nuances, and hues of the color of the original digital photograph or painting.
What are some reasons fine art Giclée prints on Canvas are such a good idea?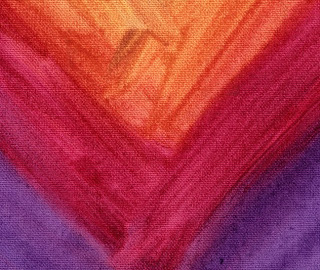 Giclée canvas printing allows photographers to reproduce their photographs onto a completely new medium, other than traditional photo paper. With giclée reprints, we can reproduce digital images to just about any size you want. The results are astounding. Fine art giclée prints on canvas are also very durable, and under the right conditions, last a long time.
In the case of professionals, the original work can be multiplied in a limited run for sale purposes. This is very cost-effective for artists with limited budgets. The large format printers used to produce giclée prints work extremely fast and are capable of replicating thousands of prints in a short period of time.
"Buyer Beware" of Cheap Giclée Impersonators
Be careful from whom you order your giclée on canvas reprints. They promise you a cheap giclée print and then mail you a print made on canvas paper. Canvas paper is made to replicate a canvas look but it is not made from the high quality poly-cotton canvas we use. Canvas paper is a linen derivative with an embossed finish. When you place an online order, make sure that the company from whom you are ordering has large format inkjet printers, and not copy machines.