Need signage but strapped for time and the marketing budget to produce your vision? Or are you looking for a unique way to showcase your art in windows or outdoors? Sintra board printing solves problems. This simple, modern way to print focuses on custom imagery and durability at a much more affordable cost than other professional printing options.
What is a Sintra Board, Anyway?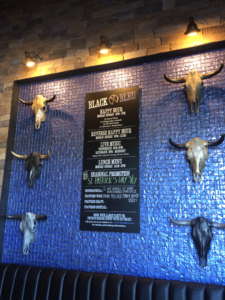 Great, printing on Sintra board is the new and best way to go. But what is it? The process of printing on sintra is similar to that of printing on acrylic or metal. The state-of-the-art professional printing machines at ArtisanHD print directly on Sintra board. Just like plexiglass is a brand name for acrylic, sintra is a brand name for a high-quality PVC board. For those who love the details, it is specifically made of moderately expanded closed-cell polyvinyl chloride (PVC) in a homogenous sheet. And it's made right here in the USA!
Board Benefits
One of the prime advantages of sintra board printing, and what sets it apart from other professional printing options, is that Sintra printing results in a low-gloss matte finish. The board itself is customizable and available in thickness of either 1/8" or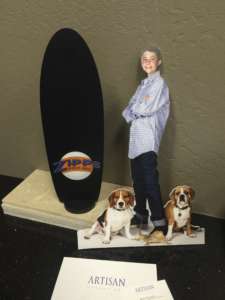 1/4" (or 3mm / 6mm).  Printing directly on to the board means that you can print full bleed (all the way to the edge) and even print on both sides. The double sided printing makes sintra an efficient option for window displays or floating displays, like hanging from ceiling tiles or from exposed hardware in an industrial space.
What makes Sintra board printing so economically cool is that it is durable. It can go indoors, outdoors, resist moisture and fend off UV rays. It's also scratch, peel, dent and crack resistant. Because the imagery is printed directly to the board, there's not even a need to laminate or otherwise seal the board. Plus you can completely customize the sintra board shape.
Hang It, Post It, Stake It, Display It
Durable doesn't mean boring! You can really get creative with sintra sign board display options. Hang sequential signs along a pathway leading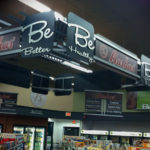 customers to your trade show booth or the checkout, create a fun outdoor real estate display pointing out great property features, or use multiple signs to display one super large piece of artwork, a photo or a message. Sintra board is ideal not just for business and retail, but for artists and photographers, too. Especially in galleries or display areas that are subject to the elements. Sintra board is artistic printing at affordable prices.
Print Direct to Sintra and Save!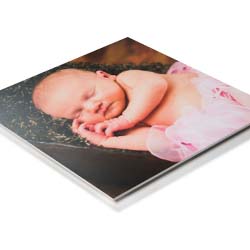 Right now ArtisanHD is making it even easier for you to open doors and drive traffic. In July we're offering 30% off all direct to sintra board printing! Just upload your initial campaign artwork by July 30thand get ready to discover the power of modern printing!  Be sure to use code 30SINTRA at check-out to receive your 30% Savings!